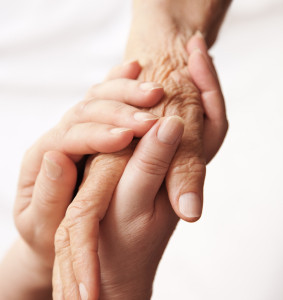 What happens to a person when he or she is no longer able to make safe or sound decisions about his or her person and property?
This person can be protected by a guardianship. Guardianship is a legal proceeding under Article 81 of the New York Mental Hygiene Law to determine an individual's capacity, or simply whether he or she is a person in need of assistance. If an individual has been adjudicated as lacking the capacity or needing assistance to properly care for himself or herself and his or her affairs, a personal and/or property guardian is appointed by the court. The guardian can be either an individual, a non-profit organization or a financial institution. This guardian exercises the delegable legal rights for the incapacitated person ("IP"). Often the appointed guardian is a family member, but the court may find it necessary to appoint a third party if there are disputes between family members or no suitable family member is available.
A personal guardian will make decisions concerning the IP's living arrangements, medical care and any other particular needs of the IP, and will implement a plan to assure the IP receives the highest quality of care possible.
Establishing a guardian of the property of the IP can prove to be highly beneficial in terms of protecting the assets of the IP and to the future of his or her estate. New York has special laws that govern guardianship proceedings and guardian activities, all designed and implemented with the goal of protecting the rights and interests of the IP.  The  guardian is accountable to the court and is required to report annually on the status of their ward and account for all financial activity. In the event that you are appointed as a guardian for another person, there are a few steps that you will have to take. First, you may need to obtain a bond that will work as an insurance policy for the IP's estate. You will also be required to attend a course that will educate you about your responsibilities as a guardian. Guardianship can be overwhelming, which is why it is important that you contact the experienced Guardianship attorneys at Kilmartin & Kilmartin, P.C. if you think you may have to create a guardianship to protect a loved one, or, if you would like help in determining whether a guardianship is appropriate.
At Kilmartin & Kilmartin ,P.C. we are proud to provide outstanding representation to clients. Our lead guardianship attorney, Ronald F. Kilmartin, Jr., has 30 years of legal experience. By retaining our firm, you can ensure that your guardian will be properly mentored and that the rights of the IP will be protected. If you have questions about guardianship and safeguarding your future, assets and medical care, contact a New York guardianship attorney from our firm today to schedule a consultation.
You can reach us by telephone at (914) 237-6000 or by e-mail at: RKilmartin@KilmartinLaw.net.