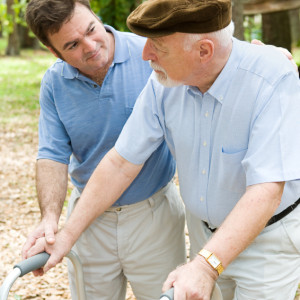 Let the experienced attorneys at Kilmartin & Kilmartin, P.C. work for you in completing, documenting and filing your Medicaid application. The Medicaid Application process requires great detail and organization, from gathering personal documents (such as birth, marriage and death certificates) and full documentation of all sources of income (such as social security retirement or disability benefits , pension benefits and retirement account distributions) to gathering and thoroughly reviewing up to five (5) years of statements for bank and brokerage accounts,  annuities, life insurance policies and all other types of assets.
Great care must be taken to identify and properly document and explain any and all transactions within the accounts that the Medicaid agency may otherwise deem to penalize as an "uncompensated transfers of resources". The Medicaid application must be properly packaged and the potential problems addressed prior to submission. One mistake in eligibility can mean that you or your loved ones may have to pay for months of nursing home care.
The application package will contain an authorization so that our firm will be permitted represent you in all matters (including all meetings and/or Fair Hearings) and dealings with the County Medicaid Agency. At Kilmartin & Kilmartin, P.C. we are well-equipped to navigate through this maze of rules and regulations and assist you in getting the Medicaid application approved for your loved one in a timely manner, so you can focus your time and attention on their care.
You can reach us by telephone at (914) 237-6000 or by e-mail at: RKilmartin@KilmartinLaw.net.