Creating a Will for Security and Asset Protection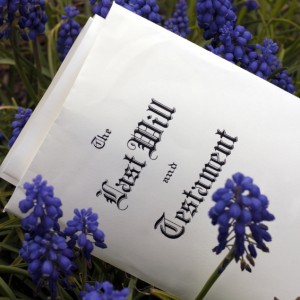 The creation of a Will and advanced estate planning should be important to anyone with a family or other loved ones. Taking the time to create a comprehensive estate plan now can protect your assets, secure your interests and prevent costly disputes. Our attorneys are experienced in estate planning tailored to meet the needs of each individual client.
A Will reflects your wishes about how you want your assets to be distributed after you die. For a Will to be effective it must comply with state law. If you die without a Will, New York state law regarding intestacy will determine who gets your property.
Protection for Every Stage of Life
You may be interested in creating a Will for the first time. We often represent newly married couples or those who have recently had a child. If you have a minor child it is essential that you create an estate plan that establishes your wishes for who would raise your child in the event that you die or who would be responsible for administering the assets that you have left to that child after you're gone.
You may be interested in modifying your existing Will or estate plan after a divorce or other significant life change. You may be facing retirement or want to secure assets for future generations. Our attorneys understand the many needs and life circumstances of our clients.
Managing your estate and assets requires ongoing attention and reevaluation. Wills and estate plans should be reviewed every couple of years to ensure that they are still up-to-date and relevant to your current circumstances. After our initial services are rendered, we will remain available to address any questions or concerns that you may have in order to stay abreast of your planning needs. We are also available to help you in a crisis or emergency that requires immediate legal action.
Estate Planning and the Creation of Trusts
A Trust is a legal way to protect, organize and distribute your assets without the formal process of going through probate. The reasons for creating a Trust are varied. Perhaps you are looking to protect a dependent or disabled child or other loved one. Perhaps you are interested in protecting family assets should you someday require a nursing home or other costly care. Perhaps you are interested in doing sophisticated estate tax planning or wish to carry out your charitable intentions.
The experienced attorneys at Kilmartin & Kilmartin, P.C. will review your individual circumstances, assess your assets and assist you in identifying your objectives. We have broad and extensive experience working on behalf of our diverse clientele and can effectively represent your interests in asset protection and estate planning.
You can reach us by telephone at (914) 237-6000 or by e-mail at: RKilmartin@KilmartinLaw.net.